Rotary Club of KIPPA-RING NORTH LAKES
Rotary Club No. 17806 Chartered 1977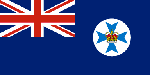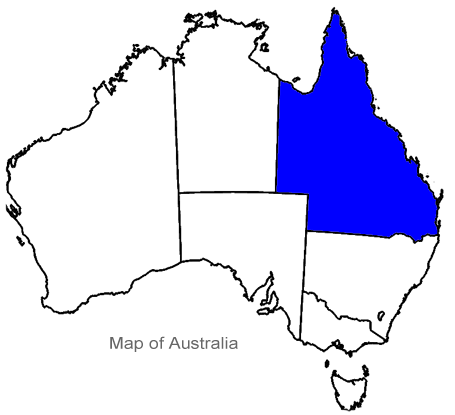 Rotary KIPPA-RING NORTH LAKES
MEETS on WEDNESDAY EVENING
from 6.15 p.m.
at the BEST WESTERN PLUS
NORTH LAKES HOTEL
22 Lakefield Drive
NORTH LAKES QLD 4509
AUSTRALIA
Email: rckipparing@gmail.com
Contact: Ossama El-Saadi
Mob: 0414 353 238
Acronym description:

3H
Health, Hunger and Humanity

3-H GRANTS
Health, hunger and humanity - Grants of US$100k to $500K for multi- year international projects and social development

ACRE
Australian Campaign for Rabbit Eradication

ADG
Assistant District Governor (incorrect – see AG)

AG
Assistant Governor - One of a number of senior Rotarians appointed by District Governor (DG) to assist with administration of a group of clubs in that year

AIDAb
Australian International Development Assistance Bureau – Now called AusAid.

Alumni
District and Club Groups - Association of former members of Group Study Exchange teams (GSE), Scholars and other Foundation programmes
Ambassadorial Scholars

An international programme of Rotary Foundation - Enables men and women to spend an academic year abroad in university level or vocational studies

ANZO
The abbreviation of our Rotary Region - Australia, New Zealand, Oceania.

ANZSE
Australia New Zealand Study Exchange

ARH
Australian Rotary Health - A multi-District project approved by RI to seek public donations in support of health research within Australia. Previously ARHRF.

ARHRF
Australian Rotary Health Research Fund - A multi-District project approved by RI to seek public donations in support of health research within Australia.

AVAC
Australian Vocational Advisory Committee

Board of a Rotary Club
The governing body of a Rotary club expected to meet monthly - Consists of President, Vice President(s), President Elect, Immediate Past President, Secretary, Treasurer, Directors and others as the By-Laws shall provide
CAP

Community Assistance Program

Carl P Miller Discovery Grant
RI Foundation grant up to US$3000 for travel, research of an international service project - To be used by a Rotarian or group thereof who have a written invitation from club in host country who will offer home-hosting
Catalogue

List of all major publications, supplies etc available from RI - Supplementary updates issued annually in July Contains order forms to send to NSW Branch Office of RI (Gratis)

Centurion
A Rotarian who commits to a $AU100 donation pa to TRF.

Charter Member
The original members of a newly chartered club - Identified with a special lapel badge

Classificatio
A principal concept to assure each Rotary club represents cross section of business/professions - Describes the distinct and recognised business or professional service which the Rotarian renders to society (Not position held)

Club and District Changeovers
A mainly formal event held annually just prior to a new Rotary year and includes partners - Formal changeover to new President and team of incoming Officers/Directors and provides a review of past year achievements and activities

Club Banner
A small flag expressive of the community, country or region of a club - Commonly used to present to visitors or exchange with clubs visited throughout the world

Club Charter
A document issued when a new club is admitted to Membership in RI - Signed by RI Pres, General Secretary and DG Date thereon represents date of official membership Framed and preserved

Club Committees
The "action" groups within a club - Comprise standing committees under the 5 Avenues of Service plus others approved by the Board Each headed by a Director, with Deputy and committee members

Club Forum
Formal meeting of an entire club - Called to inform members about service activities and progress of projects Also an opportunity for members to air views

Club Secretary's Manual
Issued by RI to each incoming Club Secretary - Contains procedures and guides to dates and secretarial functions etc

Club Task Allocation
List of essential tasks allocated to members - Enables spread of administrative and essential tasks to ensure effective outcomes List available from Secretary

CLP
Club Leadership Plan

CMS
Citation for Meritorious Service

COG
Council of Governors - A District committee of Past DG's who convene to give advice to the current DG on programmes, policies and procedures

COM
Council of Management

COL
Council On Legislation - The legislative body of Rotary International - Composed of one delegate from each Rotary District that meet each 3 years to consider proposed changes to the Rotary Constitution and Bylaws

DAA
Disaster Aid Australia

DDF
District Designated Funds

DG
District Governor - Directly responsible to the Board of Rotary International (RI) for the supervision of clubs within a designated district

DGD
District Governor-Designate (DG next+2 Rotary Year)

DGE
District Governor-Elect (DG next Rotary Year)

DGN
District Governor-Nominee (DG next+1 Rotary Year)

DGND
District Governor Nominee Designate – What is this???

DIK
Donations-in-kind - Supplies of donated educational and medical equipment available to serve a need in the developing world

DIN
Donations-in-Kind Information Network (Not DIKIN)

District Conference
Annual event for members and partners - Held annually in each District to further the programmes of Rotary through fellowship, inspiring speakers and recognition of club activities etc

DLT
District Leadership Team - Approved by RI to begin 1/1/1997 An enhanced organisational structure in a District to enable cost-effective growth and faster, more responsive support to clubs by appointment of Assistant Governors

DLP
District Leadership Plan

DRFC
District Rotary Foundation Committee

DRR
District Rotaract Representative

DSA
Distinguished Service Award

DSG
District Simplified Grants

DT
District Trainer

FARG
Foundation Alumni Resource Group.

Fellowship
A major club function - Promotes acquaintance among members through participation in clubs recreational and social activities

Five Avenues of Service
Club Service; Vocational Service; Community Service; International Service and New Generations (Youth!).

Founder of Rotary
Refers to Paul P Harris - Organised the first Rotary Club in Chicago in 1905 Born 19 April 1868 died 27 January 1947

Four Avenues of Service(Now FIVE)
Now Five Avenues of Service with the addition of New Generations. The major elements of the "Object of Rotary" - Term used to refer to Club Service; Vocational Service; Community Service and International Service. New Generations was and is unofficially known as "Youth Service".

Friendship Club
A less formal agreement that may lead to Sister Club status after a trial period - As above but less demanding of mutual co-operation until proper communication lines and philosophy is established

Functional Literacy Programme
An RI programme since 1992 - To meet the needs of adults deemed to be functionally illiterate and to promote support for reading, writing skills through community Literacy centres

GETS
Governor-Elect Training Seminar

GNG
Global Networking Groups

GSE
Group Study Exchange

GSE Team
Group Study Exchange Team Programme of Rotary Foundation of RI - A cultural and Educational exchange of young non-Rotarian professionals which promotes international understanding through travel and personal contact Usually once annually for duration of 4 to 5 weeks under Rotary leadership

Helping Grants
Up to US$15K based on 2:1 match of club or district contributions - For projects in a country other than that of the sponsor where Rotary participation is not possible

Honorary Member
Recognition of a past member or non-Rotarian - Persons who have distinguished themselves by meritorious service in the furtherance of Rotary ideals. Not a member for RI purposes.

ICUFR
International Computer Users Fellowship of Rotarians, a Rotary International Fellowship. http://www.icufr.org/

IFYR
International Fellowship of Yachting Rotarians

Inner Wheel
An international organisation of women - A Rotary sponsored service group open to wives, widows of present and past Rotarians.

Interact
Interaction between youth and service - World-wide Rotary sponsored group of young people dedicated to service and International understanding and is open to students in their last 4 years of secondary education

International Assembly
An annual assembly of District Governor Nominees held in Anaheim, US in Feb/Mar - To educate, instruct and inspire DGNs and adoption of RI theme and new programmes of RI

International Convention
World-wide gathering of all Rotarians and partners - Held usually in May in a different country chaired by RI President

INTERPLAST
International Plastic Surgery Programme - Established by District 9800 in 1980 and sends teams of volunteer surgeons and nurses to developing countries to operate on deformities, burns etc.

IPAC
International Projects Advisory Committee - A national committee to update registry of international projects identified as suitable for support by clubs

IPDG
Immediate Past District Governor

IPEC
International Polio Eradication Committee

IPP
Immediate Past President
​
IPPC
International PolioPlus Committee

LOA
Leave of Absence. Upon written request to the Club Board - May be granted to excuse member from meetings for a specified length of time but does not operate to give credit for attendance (See Make-Ups)

LYTE
Long Term Youth Exchange

Make-Ups
Making up of attendance at meetings or another Rotary Club or District meeting - A card is obtained from the visited club in order that credit for attendance is gained Make-ups can be within 14 days prior to or following the normal meeting

Matching Grants
Up to US$50K that match club contributions - For projects involving Clubs in 2 or more countries for humanitarian service

Membership Identification Card
Used by member to verify current membership (CD3-420-EN) - Issued by Club Secretary upon payment of annual dues Shows expiry date of year end

MOP
Manual of Procedure - A reference manual for Rotary Leaders updated each 3 years Contains policies & procedures for club and RI administration

MUNA
Model United Nations Assembly - An international youth project that simulates the workings of the United Nations Usually held annually for 2 days in March

NCC
National Coordinating Committees (of RAWCS)

NESS
National Engineering Summer School

NID
National Immunization Days

NPF
National Project Funding

NYSF
National Youth Science Forum - A programme sponsored by Rio Tinto to enable select secondary science students to attend a science forum annually

Object of Rotary
A statement from the Rotary Constitution - The object is to encourage and foster the ideal of service as a basis of worthy enterprise

OD
Official Directory: A RI publication - Issued by RI annually containing list of all clubs, names and addresses of all Presidents, Secretaries, time and place of meetings etc Available from Club Sec

OL
Operation Livewire: A vocational programme in Australia - Sponsored by Shell Australia to encourage young people aged 18-25 to establish their own business Rotarians act as mentors

ORK
Orphan Rescue Kit

PACE
Pacific-Australia Cultural Exchange

PAG
Past Assistant Governor

PAL
Promote Adult Literacy

PDG
Past District Governor

PE
President-Elect

PEDS
Presidents Elect Designates Seminar

Peer Support Foundation
Non-profit group founded 1971 with Rotary support - Operates in most state primary and secondary schools to offer leadership training for senior students who in turn assist integration of new students

PEPS
Presidents Elect Preparatory Seminar

Per Capita Dues
Dues each club pays to RI for each active, senior active and past service member - Payable semi-annually on 1 July and 1 January at current rate of exchange notified by RI

PETS
Presidents Elect Training Seminar - Held annually for incoming Presidents and partners to be trained in the administration of their club and to develop challenging projects and programmes

PHF
Paul Harris Fellow - A form of recognition for financial or meritorious service to the Foundation or to the community generally

PHF with Sapphire
Supplementary recognition to above PHF - A special recognition gold pin with blue stone to represent additional financial contribution or meritorious service

PHS
Paul Harris Society

PHSM
Paul Harris Sustaining Member - Recognises financial contributions to the Foundation in increments - Recognises individuals who have made contributions in instalments up to US$1000

Polio Plus
An international programme of Rotary Foundation - To protect all of the world's children from poliomyelitis through national immunisation days, laboratory networks and reporting of suspected cases

Project Volunteers
Teams of from 2 to 6 volunteers visit for 2 to 4 weeks to developing countries to provide skills training and assistance. This is one of the programs that comes under the RAWCS umbrella.

PP Past President
PPE Preserve Planet Earth
PPRI Past President Rotary International
PRI President Rotary International
PRID Past Rotary International Director
PRIE President Rotary International Elect
PRIP Past Rotary International President
PROBUS Professional and Business - A Rotary sponsored group for retirees and semi-retired professional and business people Meet monthly
​
PROVISIONAL CLUB
A group organising the formation of a new club - Meets weekly until admitted to membership of Rotary International with a minimum of 25 charter members

RAG's Rotary Action Groups
RAM Rotarians Against Malaria - Project to support anti-malaria projects in selected countries in Asia Pacific region
RAOAF Rotary Australia Overseas Aid Fund
RAWCS Rotary Australia World Community Services Ltd - A public company formed 1987 to co-ordinate and authorise the various international activities within Districts. Programs that come under RAWCS include Project Volunteers, RAM, SWSL and DIK.
RC Rotary Club
RCC Rotary Community Corps
RCD Rotary Club Director
RCP Rotary Code of Policies
RDU Rotary Down Under
RFE Rotary Friendship Exchange
RFFA Rotarians For Fighting AIDS
RI Rotary International
RID Rotary International Director
RIDE Rotary International Director Elect
RIF Institution Fund - A District disaster relief fund to which clubs can contribute to alleviate distress from natural disasters occurring within Australia
RIF Rotary International Foundation
RIMC Rotary International Membership Coordinator
Rotarian in name only (also known as Knife and Forker)
RIP Rotary International President
RIPA Rotary International President's Ambassador
RIPE International President Elect
RIPR International President Representative
RITS Rotary International Travel Service
RLI Rotary Leadership Institute - The Rotary Leadership Institute (RLI) is a series of fast-paced, interactive, one-day courses offered to refine a Rotarian's leadership skills and increase their base of knowledge in Rotary.

RNN
Rotary News Network

ROAR
Rotary Organization of Amateur Radio

ROBIN
Rotary Native Bird Nest-box Project

ROMAC
Rotary Oceania Medical Aid for Children - Established by District 9800 in 1984 and is expanding Statewide and interstate Finances medical aid and operations in Australian hospitals for children up to age 15 brought from South East Asia and Pacific Region

ROMEO
Rotary Old Men, Eating Only

ROTA
Rotary Overseas Travel Award

ROTI
Rotarians On The Internet - A Rotary International Fellowship - http://www.roti.org/

ROTARACT
A Rotary sponsored service group - For young people aged 18 to 30 who meet each two weeks to foster service to the local and international community

ROTARTANK
Rotary Water Tanks - Established by District 9800 to supply and install portable fresh water tanks by Rotary Project Volunteers in neighbouring countries.
Rotary
Founded 1905 by Paul Harris in Chicago US - An organisation of business and professional persons united world-wide who provide humanitarian service, encourage high ethical standards in all vocations and help build goodwill and peace in the world

Rotary Club Flag
The official flag of Rotary with emblem and club name - For display at club and district assemblies

Rotary Down Under (RDU)
The official Rotary magazine for the South West Pacific region - Distributed monthly to clubs or by post to Rotarians address Subscription is compulsory

Rotary Emblem
An emblem representing "civilisation and movement" - A gear wheel with 6 spokes, 24 cogs, in colours of royal blue and gold A key was added in 1923 to signify the wheel was a "worker" not an "idler"

Rotary Foundation
A philanthropic Trust - A not-for-profit corporation whose activities extend world-wide to achieve world understanding and peace. Also known as TRF.

Rotary Themes or Mottos
Official slogans adopted annually by RI President - A theme which changes yearly to reflect the philosophy and programmes for the year. The Principal motto that remains constant is "Service Above Self" since 1989

Rotary Village Corps
Not common in Australia but wide spread in US - Self-help groups of non-Rotarians sponsored by Rotary Clubs to improve community living conditions

Rotary Volunteers
A local and overseas volunteer programme - Teams of from 2 to 6 volunteers visit for 2 to 4 weeks to developing countries to provide skills training and assistance. Also known as Project Volunteers.

Rotary Volunteers Programme
Voluntary overseas service - Facilitates placement of volunteers and may cover some expenses of those serving abroad for 28 days or more

ROTEX
Organisation of Ex-Rotary Exchange Students

ROTOPLAST
Rotoplast International is a non-profit, humanitarian organization founded in 1992 as a world community service project of the Rotary Club of San Francisco, that provides free plastic surgery for children in the third world.
ROVE
Rotary Overseas Vocational Exchange - A programme to encourage vocational exchanges of up to 12 weeks

RRFC
Regional Rotary Foundation Coordinator

RRVF
Rotary Recreational and Vocational Fellowships

Rtn.
Rotarian

RYDA
Roadsafe Youth Driver Awareness

RYLA
Rotary Youth Leadership Award - An interactive, experientially-based leadership conference offered in the last week of November each year.

RYEP
Rotary Youth Exchange Program

RYPEN
Rotary Youth Programme of Enrichment - A programme of weekend seminars for young people aged 14 to 17 years Two seminars are held in October and March.

RYWELL
Rotary Youth Wellbeing

SHARE
Share (RF distribution of funds)

SRT
ShelterBox Response Team

Sister Club
Relationship agreement between clubs in other Countries/districts - To foster better understanding and fellowship exchange and mutual support and co-operation on humanitarian projects

SSE
Summer Science Experience
Southwest Pacific Service Centre
Office of RI based in Parramatta, NSW - Serves Rotary clubs and Districts in Australia, NZ and Pacific Islands
SRCC
Standard Rotary Club Constitution

Originally adopted in 1922 - Provides the framework for all clubs in the world and is a condition to receiving a charter

STYE
Short Term Youth Exchange

SWSL
Safe Water Save Lives - Project teams of up to 3 weeks to funding and assisting install fresh clean water tanks and dams in overseas communities

TARFT
The Australian Rotary Foundation Trust - A trust funds that offers Rotarians and corporations etc a tax free deduction on donations to the Rotary Foundation

The 4-Way Test
A measure for Rotarians of conduct and thinking – 1 Is it the truth?
2 Is it fair to all concerned?
3 Will it build goodwill and better friendships?
4 Will it be beneficial to all concerned?

The Rotarian
"The Rotarian". A monthly magazine put out by Rotary International with articles, news and views in a number of languages.

The Rotary World
An RI publication - Three copies sent bi-monthly to all club presidents direct from RI (I don't recall ever having seen one)

Theme Months
Focus in various months on major activities - Gives specific attention to Membership (August) Youth (Sept) Vocational (Oct) Foundation (Nov) Awareness (Jan) World Understanding (Feb) Magazine (April) Rotaract Week (Mar)

TLA
Three Letter Acronym

TR
The Rotarian (RI magazine, which you can receive instead of RDU if you so choose)

TRF
The Rotary Foundation

WCS
World Community Service
​
WFA
World Fellowship Activities

World Fellowship Committee
An international programme - For the many groups of Rotarians sharing common sporting & vocational interest and encourages reciprocal visits to other countries where home-