Rotary Club of KIPPA-RING NORTH LAKES
Rotary Club No. 17806 Chartered 1977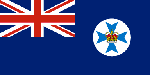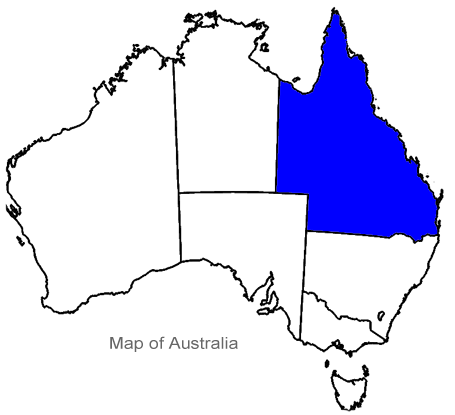 Rotary KIPPA-RING NORTH LAKES
MEETS on WEDNESDAY EVENING
from 6.15 p.m.
at the BEST WESTERN PLUS
NORTH LAKES HOTEL
22 Lakefield Drive
NORTH LAKES QLD 4509
AUSTRALIA
Email: rckipparing@gmail.com
Contact: Ossama El-Saadi
Mob: 0414 353 238
​
PAUL HARRIS FELLOWS:
Lindsay Meyers 17.06.198 Bernard Van Den Bergen 03.07.2009 *
Wally Wright 23.02.1982 Bruce Hartshorn 03.07.2009
Les Barton 25.04.1984 Nigel Jones 19.06.2010
Murdoch Campbell 07.06.1985 Ron Goward 19.06.2010 *
Fred Stolz 25.04.1989 Marjorie Goward 19.06.2010 *
Neville Berry 11.02.1992 Gina Morris 10.08.2011
Ralph Pirozzo 11.02.1992 Ashley Broad 15.02.2012 **
Harry Bird 18.08.1983 Colleen Caruana 15.02.2012 **
Evan Smith 05.10.1993 Bruce Hartshorn 15.02.2012 **
Ashley Broad 22.02.1994 Frances Hollywood 15.02.2012 *
Hamish Lees 22.02.1994 Lorraine Jeffery 15.02.2012 *
Mick Martin 22.02.1994 Andrew Lim 15.02.2012
Rob Fitzwalter 30.03.1994 Allan Male 15.02.2012 **
Ken Peters 10.10.1994 Doug Morris 15.02.2012 *
John Collyer 31.01.1995 Ken Peters 15.02.2012 **
Rex Fulton 13.03.1996 Dale Streten 15.02.2012 *
Anthony O'Keefe 10.09.1996 Fred Stolz 15.02.2012 *
Serge Paggario 30.09.1996 Bernard Van Den Bergen 15.02.2012 **
Ron Mabb 19.09.1997
Charles Mildwaters 18.12.1998 Garry Gibson 06.06.2013
Robert Wood 18.12.1998 Matthew Roue 06.06.2013
Allan Osmond 15.05.1999 Sue Broad 22.06.2014 *
Norma Shoobert 06.10.1999 John Lloyd 05.07.2015
Gavin Jeffery 04.07.2001 Laura Van Zyl 05.07.2015
Brian Shoobert 04.07.2001
Bill Simmich 04.07.2001 Col O'Brien 17.06.2016 Chris Poole 17.06.2016
Sue Broad 03.07.2002 Doug Morris 29.06.2016 **
Narelle Peters 03.07.2002 Ruth Butler 26.10.2016
Marjorie Goward 10.07.2004
Ron Goward 10.07.2004 Col O'Brien 06.06.2018 *
Lorraine Jeffery 10.07.2004
David Taylor 10.07.2004 John Lloyd 12.12.2018 *
Doug Morris 12.12.2004 Colleen Caruana 12.12.2018 ***
Dale Streten 02.07.2005 Frances Hollywood 12.12.2018 **
Bernard van den Bergen 02.07.2005 Bernard van den Bergen 12.12.2018 ***
Tom Gorman 30.06.2006 Dale Streten 12.12.2018 **
Stephen Pronk 30.06.2007 Garry Gibson 12.12.2018 *
Clare Woods (Ambass Scholar) 18.07.2007 Fred Stolz 12.12.2018 **
Professor Matt Trau 14.11.2007
Frances Hollywood 28.06.2008 Renate Gibson 23.6.2019
Sylvia Van Maarseveen 25.02.2009 Carmel Reithmuller 28.6.2019
Dot Newsom 25.02.2009 Ossama El-Saadi 08.12.2019
Arthur Miller 25.02.2009
Jim Herron 25.02.2009 Jerry Smith 2021
Sue Turner 13.05.2009 Debra El-Saadi 2021
Tom Gorman 03.07.2009 * Andreas Kressibucher 2021
* Denotes Sapphire Pin
** Denotes Double Sapphire Pin​
*** Denotes Triple Sapphire Pin
PAUL HARRIS

(1868-1947)
​

Born in Racine, Wisconsin and raised in Vermont by his grandparents, Paul was the Rotary movement founder.
In 1897 he settled in Chicago and established a law practice. However, he missed the close social relationships typical of small towns. Paul developed an idea for a club which would band together business and professional men in friendship and fellowship.

On February 23, 1905, the Rotary Club's first meeting took place in Room 711 in Chicago's Unity Building (now where Block 37 stands). Paul named the club "Rotary" because the members met, in rotation, at their various places of business.
The idea caught on, first in other U.S. cities and then in other countries.
In 1957, the Rotary Foundation launched the Paul Harris Fellowship in memory of the founder as an expression of appreciation for those who have contributed to the Foundation's humanitarian and educational programs.

A contribution of US$1,000 is made to the Rotary Foundation in the name of each individual to be honored. The recipients receive a pin, medallion and certificates that identify them as advocates of the Foundation's goals of world peace and understanding.

After more than forty years, recognition as a Paul Harris Fellow remains a respected and prestigious honour for Rotarians and non-Rotarians alike

Today there are over 32,000 clubs in more than 200 countries with over 1.2 million members. In 100 years, one man's idea has become a worldwide phenomenon.
Listen to Paul Harris...
This is a recording of Paul P. Harris' speech to the Boston Convention in 1933, marking Rotary's 28th anniversary. Members from over 40 countries attended.
This MP3 recording is truncated, however, but you can still hear about 3 minutes of Paul Harris' voice.
​
He talked about the 2 unique features of Rotary: the "classification" plan, which limited membership to one per line of trade or profession; and (2) the provision that membership is open to anyone qualified, without regard to racial, political or religious standards. So Rotary is open to representatives from all walks of life, from all countries, from all religions.

Click to hear Paul Harris.
Carmel Reithmuller from Chameleon Youth Housing receives a Paul Harris Fellow (PHF) award from Rotarian Ashley Broad.
Renate Gibson receives a PHF award from Past President Jerry Smith
John Lloyd receives his PHF award from Jerry Smith
2021 PHF recipients
Jerry Smith, Debra El-Saadi, Andreas Kressibucher