Rotary Club of KIPPA-RING NORTH LAKES
Rotary Club No. 17806 Chartered 1977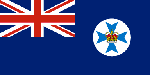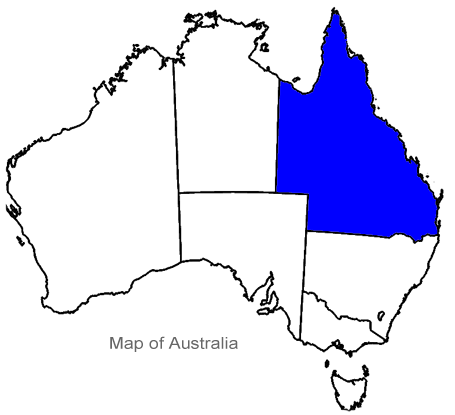 Rotary KIPPA-RING NORTH LAKES
MEETS on WEDNESDAY EVENING
from 6.15 p.m.
at the BEST WESTERN PLUS
NORTH LAKES HOTEL
22 Lakefield Drive
NORTH LAKES QLD 4509
AUSTRALIA
Email: rckipparing@gmail.com
Contact: Ossama El-Saadi
Mob: 0414 353 238
History of Rotary Club of Kippa-Ring
Kippa Ring- An Icon of the Peninsula
If Lindsay Meyers were still around, he would probably think that the twelve members of the Rotary Club of Kippa Ring carry on a pretty fine tradition, started when the Club was formed in late 1977. A local timber processor, Lindsay was a member of the Rotary Club of Redcliffe City, and saw the potential of the developing area of Kippa Ring on the Redcliffe Peninsula. With twenty- two others, and with the support of his Club and the Rotary Club of Redcliffe South, Lindsay started a Club, which has a long history of fun and fellowship. Oh, and of service too! Redcliffe City has sponsored four other Rotary Clubs, Caboolture (chartered 2.8.1954), Redcliffe South (now Redcliffe Sunrise) 5.11.1966, Kippa Ring (18.2.1978) and Deception Bay 25.3.1995).

In 1977 To facilitate the formation of the Rotary Club of Kippa Ring both Redcliffe and Redcliffe South, who then shared the
peninsula on a north/south territory division, voted to share the peninsula (City of Redcliffe Area) with Kippa Ring on a non-
boundary basis. By retaining the Redcliffe Peninsula title some confusion would occur between the three clubs. It was decided to change the name of the club to Redcliffe City.

Sadly none of the Charter members are members now. Much of the history languishes perhaps in dusty boxes at the backs of garages in resort villages for the over fifties. But talking with those who remember, and reading what papers remain, proves that we have as much fun now as they did then. From the start, the Club had a very strong sense of friendship and camaraderie. Many played golf together, or were boating mates when they weren't raising funds for projects, or out doing the projects.
​
The meeting venues have changed over the years. Originally the Regent Café, then Peninsula Golf Club(1951), Moreton Bay Hotel (1961), RSL (1976), Redcliffe Leagues Club, Woody Point Catholic Church Hall, and the Golden Ox Restaurant at Margate. Then after nearly 10 years (1998 – 2007) at the Kokoda Room at the Redcliffe RSL Club the club moved to a temporary location at the Seabrae Hotel on the 20th March 2007. At the end of June 2007 the club temporarily moved back to the Redliffe RSL club. Then in August of 2007 relocated to an upstairs function room of the Belvedere Hotel, Woody Point, before shifting to it's present meeting place in the upstairs facility at the Bramble Bay Bowls Club, also in Woody Point.

Members moved on from one venue when the "Cook" served a plate of watery rice with white chunky things, believed to be bits of fish, floating in a bright orange liquid. At one time, debate raged over smoking. A compromise saw smokers and non-smokers segregated and, for a time, it seemed that two clubs were meeting. Today it would not be an issue. Debate raged too about Women and Rotary. Change was inevitable, but it wasn't until 1998 that the first women were inducted, three at once, and in 2001 Lorraine Jeffery became our first female president. Early members were proud of their fundraising efforts at the Big Valley Bingo, selling food and drinks at community events, and holding garage sales. At one stage, a ship's container was opened once a month to disgorge goods for sale! Annual art shows, a sports memorabilia auction, and a motor sport memorabilia night have all been worthwhile. To celebrate the Club's fifteenth anniversary, a gala dinner dance benefited the Polio-Plus campaign, and this was repeated at the Club's twenty-fifth anniversary.
​
Since 1991, our Christmas hamper raffle has become an institution. The prize is a trailer full of household and garden goods, sporting gear and toys - but not just any trailer! Traditionally it is a heavy-duty off-roader, with big fat wheels and a cage to keep the stuff in! On display, it attracts a lot of attention and a lot of ticket sales – and provides a good opportunity to display Rotary information. Strangely, members seem to love painting! We have painted lines on bitumen at the PCYC for children to learn about road safety, painted a kindergarten, and painted picnic tables at the YMCA camp. Our most recent multi-coloured paint-a-thon brightened up the toilets at a Special School. One member became distressed at the continual vandalising of a long fence alongside the soccer fields. She convinced the Club to 'adopt' the fence. Over some weeks, members straightened the rails and posts and replaced the damaged chain-wire. Even the Mayor and Exchange students joined us. We have recently had the joy of meeting a young medical student, a passionate, caring and gentle man, who has impressed us with his humility, his commitment to his studies and his love for his people. We are proud inaugural supporters of the ARHRF Indigenous Scholarship Program which will see a doctor trained specifically to work in an indigenous community.
​
The Club has a wonderful relationship with Grace Lutheran College at Rothwell. All of our twenty four inbound Youth Exchange students and many of our Outbounders have been to school there. Many others have participated in National Youth Science Forum, Adventure in Citizenship and the Siemens Science Experience. Each year we hold meetings at the College, allowing the hospitality students to practise on us! Another special relationship is with the Woody Point Special School - a very special Special School - catering for children with profound disabilities, both intellectual and physical. Some of them are just babies, and some are up to seventeen years old. We have contributed specialised equipment for classrooms, and other equipment, which helps children with particular challenges. The children ride modified multi-wheeled bikes for mobility therapy, or to develop skills in independence, or understanding of signs and symbols, or just to enhance their leisure skills. In 2000, we built Mobility Way, a bikeway winding around the school grounds. It has a roundabout, dual and single carriageways, intersections, traffic signs, gardens, sweeping bends and an off-road area with sand, gravel and sandstone, a cattlegrid, a log bridge and a causeway. The children just love it. In 2012, the Club is smaller. There are no great names in our history book and we go about our business without great fanfare. However, the fun and fellowship is something of which we are immensely proud. And our mark is on Kippa Ring and the Redcliffe Peninsula!
​
​​
Ron Goward
In June, 2015 our Club was effectively dying; with only 9 Club Members.. So…we had a choice.. to just wither and fold.. or get off our butts and do something radical! We made a bold initiative to relocate to North Lakes.. Bold in the respect that our heritage and roots were set in Kippa Ring.. and that a previous RC North Lakes (breakfast club) had come and gone..
Our Club has a proud and long history since our charter in 1977, however, we recognised that in this fast moving ever-changing world, if we were not "catching the fish".. then maybe it was time to "change the bait"… So, we needed to implement change to not just survive, but to ensure the prospect of future growth.. Hence we decided that we needed to "spread our wings" .. and decided to encompass North Lakes as part of our local community.
Our Club was reborn as Rotary Club of Kippa Ring-North Lakes.. The move has paid off as we increased our membership by 56% ; won the District 2015-16 Service to Youth award, won the District's Best Club Bulletin award and finished 2nd in the Rotary District 9600 Club of the Year award.
Garry Gibson President 2016_2017
The Rotary Club of Kippa Ring-North Lakes celebrated 40 years of service with a dinner function at Suttons Beach Pavilion on Saturday 16th December, 2017.
Over 60 guests were in attendance including State Member for Redcliffe: Yvette D'Ath, Moreton Bay Regional Councillor for Division 6: Koliana Winchester, and many Past Presidents of the Club, as well as Past Rotary District 9600 Governors.
​
The format of the evening was based on Rotary's 5 Avenues of Service; with a presentation being given on each category: Club Service – by Ashley Broad; Vocational Service – by Frances Hollywood; Community Service – by Doug Morris; International Service and Youth Service – by Garry Gibson. The evening MC was current Club President Colleen Caruana.
Local Indigenous identity Michael Connelly presented an informative insight into the origins of the name Kippa-Ring, followed by a didgeridoo tribute.
​
There were many interesting facts, figures and memories revealed throughout the night; with one of the highlights being a surprise visit by our Club's first Rotary Youth Exchange Program Student from 1989 Kim Olsen (nee Greer .. to Japan) who explained how her year abroad enhanced her personal development and set the standards for her future lifestyle and career.
​
The Club acknowledged many people.. from long serving members (20 YEARS PLUS) Ashley Broad, Dale Streten, Ken Peters, Serge Paggiaro, Neville Berry, Doug Morris.. TO Alan Male (50 years of Rotary service.. finishing off at our Club), Lorraine Jeffery (Our Club's first female President) and Fred Stolz (who supported our Club for over 30 years whilst Principal of Grace Lutheran College before retiring and finally becoming a member of our Club).
​
A highlight of the night was when our Club's FIRST Youth Exchange Outbound student Kim Olsen (Greer) returned to tell us what her Rotary YEP experience did to help shape her life and career principles; whilst meeting the current Inbound students.
​
It was a great night and many thanks to all who contributed both past and present to the success of this wonderful organisation.