Rotary Club of KIPPA-RING NORTH LAKES
Rotary Club No. 17806 Chartered 1977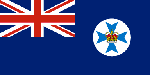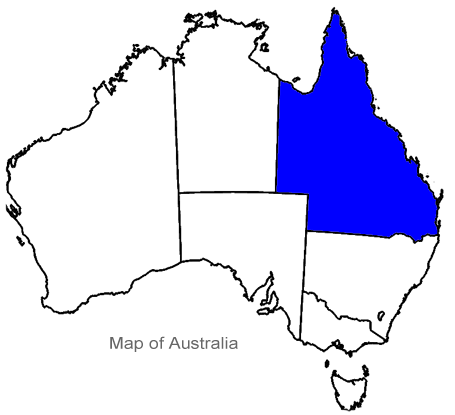 Rotary KIPPA-RING NORTH LAKES
MEETS on WEDNESDAY EVENING
from 6.15 p.m.
at the BEST WESTERN PLUS
NORTH LAKES HOTEL
22 Lakefield Drive
NORTH LAKES QLD 4509
AUSTRALIA
Email: rckipparing@gmail.com
Contact: Ossama El-Saadi
Mob: 0414 353 238
Our Club Projects
GEOGRAPHIC INFORMATION
SYSTEM FOR ROTARY PROJECTS
​
Sharing Project Information Sparks Ideas
​
Shaping the future and inspiring others
​
Last year Rotary International raised and spent more than $300 million on Aid and Community projects throughout the world. This point was highlighted at a recent Rotary Conference in Caboolture Queensland. When you think about it on a global scale, the service of individuals, is having an amazing impact when we work together. We are literally transforming the world and shaping the future of many, through the projects we implement today.
​
Over the last 100 years, Rotary has had a positive impact on the lives of millions, either through being members of Rotary, or those who are recipients of their service, via local and international projects.
​
Rotary Clubs from the other side of the world, are assisting communities in our neighbouring countries, where we are conducting our own community projects. But are we able to assist our sister clubs who are working on projects right next to us?
​
Even in our tightly connected and data rich world, we often have difficulty in finding the information we need. In many cases it really is problematic, getting the right information or even knowing where to look for data on specific projects or areas. Many Rotary clubs have completed projects in various parts of the world and continue to do so today. Funds are raised, research completed, contacts are made, and local individuals are inspired to assist the project through to completion.
​
Much of this information, relating to the implementation of projects, is presented to Rotary clubs in their final report about their project and in most cases kept in our information silo, gathering dust. What was the transport company we used to get our pipes to the highlands? Did we encounter any social or tribal conflicts? Was there an international company who were interested in funding a portion of this project because of its location? Was a previous project, very similar to ours, a failure and why?
​
Where are the billions and billions of dollars spent? No one person has been able to tell me. However I am sure if you did some data mining at the Rotary Foundation level you may get some answers, but much of the information, at the grass roots level of the projects, isn't easily accessible to all, until now.
​
The mapping, of our Rotary project locations and the provision of links, to allow access and the sharing of detailed information, is now available on the web.
​
The Rotary Club of Kippa Ring - North Lakes has access to an online mapping system which allows current and historical projects to be located on a map, with links to project reports and imagery.
​
The mapping system developed by Rotarian Patrick Burke, of Yellow Dot Geospatial, allows Rotary members and the public to see where Rotary projects have been conducted and gain access to more detailed information, if required. But more importantly, the system allows individual Rotary Clubs, from anywhere in the world to upload information about their projects to the database and show the location on a map. Other clubs, from far and wide, who are planning a similar project, or another type of project in a location close by, may benefit greatly by reviewing projects in the area. The online map, which shows the projects that have already been uploaded to the database, is available at https://arcg.is/1T09Pb
​
Access to the online form, which allows the data to be uploaded, is available by contacting the Rotary Club of Kippa Ring - North Lakes, by using an official Rotary email address.
​
Other uses for the online system includes instant analysis. The online map above was created to show water projects in Nicaragua, with the ability to create a ground surface profile when the user draws a line on the map. The user can then determine if gravity feed is possible from the start point throughout the planned pipeline corridor.
This web based Geographic Information System (GIS) is introducing innovation and spatial solutions to future projects. It has the potential to transform the way we store, analyse and share Rotary project information with other clubs and organisations.
​
​
​
​
​
​
SHARE YOUR PROJECT INFO WITH OTHER ROTARY CLUBS!
​
By simply filling out an online form with information about your current and past projects and placing a marker on a map, you will assist other Rotary clubs with future projects.
​
The map at the base of the form allows users to zoom in to see individual buildings and place a marker with good level of accuracy. The recorded point is immediately saved into a geo-database and displayed on an online map.
​
For more info contact the Rotary Club of Kippa-Ring North Lakes Email: rotarykipparingsecretary@gmail.com