Rotary Club of KIPPA-RING NORTH LAKES
Rotary Club No. 17806 Chartered 1977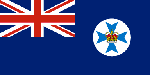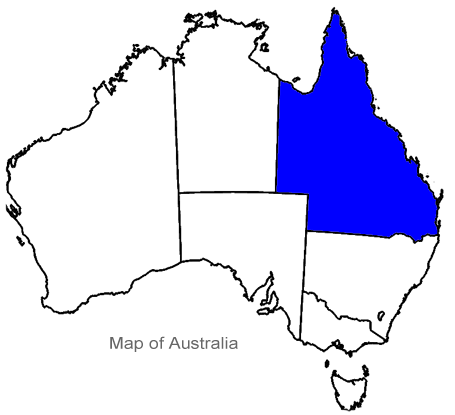 Rotary KIPPA-RING NORTH LAKES
MEETS on WEDNESDAY EVENING
from 6.15 p.m.
at the BEST WESTERN PLUS
NORTH LAKES HOTEL
22 Lakefield Drive
NORTH LAKES QLD 4509
AUSTRALIA
Email: rckipparing@gmail.com
Contact: Ossama El-Saadi
Mob: 0414 353 238
​Rotary's END POLIO NOW campaign
​

Rotary's best known campaign, PolioPlus - supported by many prominent world figures including Desmond Tutu , is contributing to the global eradication of polio. As a result, India, where the disease has long been endemic, was declared polio-free by the WHO at the World Polio Summit in New Delhi on 25 February 2012, a major achievement which highlights the urgency and viability of eradication in parts of the world where it still exists (see report here). Since 1985, Rotarians have contributed over US$850 million and tens of thousands of volunteer-hours, leading to the inoculation of more than two billion of the world's children.
​
After 25 years of hard work, Rotary and its partners are on the brink of eradicating this tenacious disease, but a strong push is needed now to root it out once and for all. It is a window of opportunity of historic proportions.
​STATUS REPORT: 99% POLIO-FREE
Polio cases have declined rapidly since 1985, but the fight isn't over. Polio is a crippling and potentially fatal infectious disease, and for as little as US$0.60, a child can be protected against the virus for life. If we don't finish the fight right now, more than 10 million children under the age of five could be paralyzed by polio in the next 40 years.
SHELTER BOX

ShelterBox instantly respond to earthquake, volcano, flood, hurricane, cyclone, tsunami or conflict by delivering boxes of aid. Each box supplies an extended family of up to 10 people with a tent and lifesaving equipment to use while they are displaced or homeless.
​
The contents are tailored depending on the nature and location of the disaster, with great care taken sourcing every item to ensure it is robust enough to be of lasting value. A Shelterbox consists of a durable dome tent, thermal blankets and other equipment. It provides dry shelter, a warm bed, light and heat, clean water, cooking aids and tools for up to 10 people. Every box also contains a smile in the form of a children's pack containing drawing books, crayons and pens.
​
The cost of a box is $1000, including delivery direct to those who need it. Each box bears its own unique number so as a donor, you can track your box all the way to its recipient country via the Website.
Highly trained ShelterBox Response Teams distribute boxes on the ground, working closely with local organisations, international aid agencies and Rotary Clubs worldwide.
​
Since its inception in 2000, ShelterBox has firmly established itself at the forefront of international disaster relief, providing emergency shelter for the people who need it most on every continent.
​
​•Our Club (together with Grace Lutheran College Interact Club) has contributed over $27,000 to provide Shelterboxes to destinations such as Burma, Pakistan, Philippines, Haiti, Madagascar, Taiwan, Solomon Is.
ShelterBox No. # 9260 – Interact
ShelterBox No. # 11390 - Followmont
To Donate, PLEASE
click LINK below
HARVEST CAMBODIA

Harvest Cambodia is an Australian non-profit charity organisation that works with Cambodian communities to provide growth through education. Harvest Cambodia supports Cambodian teachers in the development of their skills in order to provide Cambodian children with access to a quality education. We believe that education is the key to sustainable change. Education empowers future generations by giving them skills needed to make positive changes in their lives. Harvest Cambodia works in partnership with Stepping Stones Cambodia with the aim of making a real difference to the education of Cambodian children.
Doug and Elizabeth visited out Club on August 28th to update us on latest developments, including advice that they are movin g over to Cambodia in a couple of weeks to really immerse themselves into their project.. bubs and all :)
Grace Lutheran College Interact Club President Aaron presented them (pictured below left) with a cheque for $2,000.. Fantastic effort, guys!! It should be noted that Doug and Lizzy are both former students at Grace Lutheran College
Listening to their goals certainly gave us a greater insight on how they hope to improve the education of Khmer children and to assist their teachers.
The achievements to date of these dedicated people were both humbling and inspiring. Not willing to rest on these laurels, both Stepping Stones and Harvest Cambodia are embarking on a program of a building a Teachers Training College in Siem Reap. They envisage supporting a network of teachers and schools in the surrounding areas. Already Harvest Cambodia has established a group of Australian teachers willing to assist by volunteering their skills and by creating ancillary networks of support in their Australian home schools.
What a great opportunity for us as Rotarians to participate in meaningful change for the future of Khmer children by assisting in the creation of a Khmer Teachers Training Centre .
The challenges to reach those goals gave us an appreciation of the hard work all four have already undertaken.
Ironically, as Doug and Lizzy were addressing us, RC Kippa Ring Rotarian Bernard Van den Bergen was over in Cambodia visiting Steeping Stones and sent us below photo.
DONATIONS IN KIND
​
Donations in Kind (DIK) is a program supported by Rotary Clubs in Australia which grew out of the compassion and concern of returning overseas volunteers.
This recycling and reuse program involves the collection, sorting, packing, dispatch and distribution of donated items to countries in need of these goods.
Many goods and products, for which organisations in Australia have no further use, are valuable commodities in needy countries. While 50 computers with non-flat screen monitors and less than 1 gigabyte of memory may be obsolete for some corporate offices, they might instead be of significant value in helping the education of underpriveleged students in East Timorese universities or in assisting with the accountancy of microfinance finance projects in Africa. The most common commodities shipped overseas include educational goods; medical & pharmaceutical supplies and hospital equipment.
STEPS TO HOPE PROJECT
Steps to Hope' Project - Hope School Facility Upgrade, Kwaa Hill Community, Honiara, Solomon Islands
The main objective is for the Hope School to improve its facilities in terms of security and sanitation.
Currently the school consists of 70 students (4 to 9 years of age) from the Kwaa Hill community in Honiara, Solomon Islands. Kwaa Hill is a socio-economic disadvantaged community with the majority of families unable to find sufficient funds to sponsor their children to school. The upgrade to the Hope School facilities would allow an additional 30 students (a full school compliment of 100 students).
The R.C. of Kippa Ring-North Lakes facilitated a crowd sourcing initiative through Rotary International's – Rotary Ideas which raised AUD1,424.42. This will support more children to stay at school, as it will reduce the financial hardship on village families. The goal of Steps To Hope is to help Hope Christian School in Honiara Solomon Islands become a government funded school.
​