Rotary Club of KIPPA-RING NORTH LAKES
Rotary Club No. 17806 Chartered 1977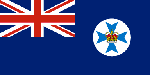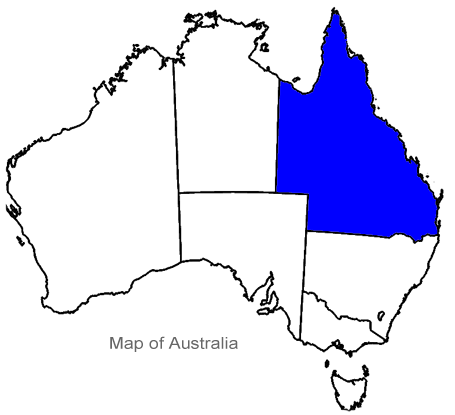 Rotary KIPPA-RING NORTH LAKES
MEETS on WEDNESDAY EVENING
from 6.15 p.m.
at the BEST WESTERN PLUS
NORTH LAKES HOTEL
22 Lakefield Drive
NORTH LAKES QLD 4509
AUSTRALIA
Email: rckipparing@gmail.com
Contact: Ossama El-Saadi
Mob: 0414 353 238
HISTORY OF ROTARY INTERNATIONAL
Rotary International
​
The first Rotary Club in the world was organized in Chicago, Illinois, on February 23, 1905, by Paul P. Harris, a young lawyer. In a spirit of friendship and understanding, he gathered a group of four men, each of whom was engaged in a different form of service to the public. That basis of membership -- one individual for each business and profession in the community -- still exists in Rotary.
​
At first, the members of the new club met in rotation at the various places of business of the members. Thus the name "Rotary" was adopted.
​
The objectives of that first Rotary club focussed primarily on fellowship, and secondarily on the welfare of each other.

In 1907, however, when the new club led a campaign to install public "comfort stations" in Chicago's city hall -- its first service project -- the course of Rotary was firmly set.

By 1911, Rotarians were using the unofficial slogans, "He Profits Most Who Serves Best" and "Service Above Self." They were eventually made official by convention action in 1950.
The second Rotary club was formed in 1908 in San Francisco. Across the Bay in Oakland, California, the third club was formed. Others followed in Seattle, Los Angeles and New York City. By 1910, there were 16 clubs dotted across the United States.
These clubs called the First Convention in August of that year, in Chicago, to organize "The National Association of Rotary Clubs."
With the admission of the Rotary Club of Winnipeg, Canada, in 1911, Rotary became an international organization. At the 1912 Convention, the name was changed to the International Association of Rotary Clubs; in 1922, the present name, Rotary International, was adopted.
​
A permanent headquarters for Rotary International was built in Evanston, Illinois, dedicated on May 16, 1954. This building, site of all official Rotary International business and headquarters for the Board of Directors and Rotary International President, is open for tours to all Rotarians.

"Rotary is still in its beginning. Its record to date would seem to indicate that eventually there will be tens of thousands of Rotary clubs helping their members and their communities to a more sympathetic understanding of their fellow men. God speed the day."
--Paul P. Harris. Founder of Rotary--1936

The extended Rotary "family" now includes both Rotaract and Interact organizations, which introduce younger members of the world population to the ideals of Rotary.
Rotaract is a worldwide, Rotary-sponsored organization for young adults (ages 18-29). Started in North Carolina in 1968, its purpose is to provide an opportunity to enhance the knowledge and skills that will assist young men and women in personal development, to address the physical and social needs of their communities, and to promote better relationships between all people worldwide through a framework of friendship and service.
Similarly, Interact membership is open to students at the secondary school, or pre-university level, or ages 14-18. This program began in 1962 in Florida.
​
Rotary's Objectives

The general objectives of Rotary Clubs in every country are the same -- the development of fellowship and understanding amongst its members; the promotion of community endeavours; the maintenance of high standards in business and professional practices; and the advancement of international understanding, good will, and peace.
​
Rotary Clubs everywhere have one basic ideal -- "The Ideal of Service" -- which is thoughtfulness of and service to others.

On the occasion of Rotary's Golden Anniversary in 1955, the United States Postal Service issued a special commemorative stamp featuring the Rotary emblem superimposed on the globe, the hand of Liberty reaching out to light the world, and the Rotary motto, "Service Above Self."


HOW IT ALL STARTED...
It all started at Madame Galli's Bohemian Restaurant at 18 Illinois Street in Chicago, when Paul P. Harris, an Attorney, sat down with Silvester Schiele, a Coal Dealer, to discuss Harris's dea about a new kind of club. After enjoying a meal on that 23rd Day of February 1905, they left and went to meet with Gustavus E. Loehr, a Mining Engineer and Hiram E. Shorey, a Merchant Tailor.​
​
" Why not meet in each members office in turn " suggested Harris. " That way each of us will soon have an intimate knowledge of each other's business." The membership grew as well as the Rotary movement because of the efforts of these men.
​
The first meeting took place in Room 711 of the UnityBuilding at 127 North Dearborn Street in downtown Chicago. The friends set up a second meeting on March 9th 1905 in Gus Loehr's mining office and the club theme and potential were again discussed.
​
From their discussion came the idea for a men's club which would meet weekly and who membership would be limited to one representative from each business and profession. After enlisting a fifth member, Harry Ruggles, the group was formally organised as the Rotary Club of Chicago.
​
It soon became apparent to the founders of Rotary that something more than a "back scratching" organisation was needed and from these thoughts developed the idea of "He Profits Most Who Serves Best" and "Service Above Self" which later became the motto's of Rotary. The first service project was the building of Chicago's first public toilets. This was when Rotary was only two years old and Community Service has been imbedded in the fabric of Rotary ever since.
​
Around 1980, the Rotary Club of Chicago, the club that originated from that gathering, set about to preserve Room 711 site of the first meeting. That responsibility was eventually assumed by the Paul Harris 711 Club, a non-profit organisation comprising of Rotarians from around the world. In 1989 when the Unity Building was scheduled to be demolished, the 711 Club carefully dismantled the office, salvaging the original interior from doors to radiators.
​
In 1993, the Board of Directors of Rotary International set aside space for "Room 711″ on the 16th floor of the RI World Headquarters in Evanston, Illinois, USA.
​
The Four Founders of Rotary
​
Paul P. Harris (1868-1947) was a Chicago attorney in 1905 when he had an idea for a club in which professionals could share "mutual cooperation and informal friendship such as all of had once known in our villages." On the evening of Thursday, 23 February 1905, Harris gathered three business acquaintances to form a group that became the Rotary Club of Chicago, initiating the world's first service organization. Harris became the first president of what would later become Rotary International, the association of Rotary clubs around the world with 1.2 million members united under the motto Service Above Self.
​
Silvester Schiele (1870-1945) was a coal dealer and a client of Paul Harris in 1905. Born in rural Indiana, Schiele liked to tell Harris interesting anecdotes of his "young pioneer" boyhood. During the course of their business dealings, Harris first shared the idea with Schiele for a new kind of club for professionals. On 23 February 1905, Harris invited Schiele for dinner to develop his ideas of a fellowship and booster club. In addition to becoming first president of the Rotary Club of Chicago, Schiele developed a close lifelong friendship with Harris.
​
Gustavus H. "Gus" Loehr (1864-1918) was a Chicago mining engineer who lent his office on the seventh floor of the Unity Building at 127 Dearborn Street in Chicago for the first gathering of the founders of Rotary on 23 February 1905. Loehr invited Hiram Shorey to this meeting. His health later deteriorated and he left the club, but remained a supporter of Rotary until his death at age 53.
​
Hiram E. Shorey (1862-1944) was a merchant tailor in 1905. One of the founding four members of the Rotary Club of Chicago, he remained a Rotarian for only a short time before moving back to his home state of Maine. Upon his later return to Chicago, he rejoined for a brief time before resigning again. Despite his brief membership, Shorey was always supportive of the Rotary Club of Chicago and voiced pride at his early association with Rotary.
​
Milestones of Rotary​
1905 The First Rotary Club was organised in Chicago, USA
1908 Second Rotary Club was formed in San Francisco,California,USA​
1910 First Rotary Convention held in Chicago, USA
1912 The Rotary Club of Winnipeg, Manitoba, Canada, becomes the first club outside the USA to be officially chartered.​
1917 An Endowment Fund, the forerunner of the Rotary Foundation established
1932 The Four Way Test formulated by Chicago Rotarian Herbert J. Taylor​
1945 Forty nine Rotarians help draft the United Nations Charter inSan Francisco
1947 Rotary founder, Paul P. Harris dies.​
1962 First Interact Club in Melbourne, Florida,USA
1965 Rotary Foundation launches Matching Grants and Group Study Exchange programs​
1978 Rotary International largest convention, with 39,834 registrants held inTokyo
1985 Rotary announces, at the UN, the 'PolioPlus' program to immunise all the children of the world against polio​
1989 Council of legislation voted to open Rotary membership to women.
1990 Rotary Club of Moscow chartered, first club inSoviet Union​
1994 Western Hemispheredeclared polio-free
2000 Western Pacific declared polio-free​
2001 30,000th Rotary Club chartered
2002 First class of 70 Rotary Peace Scholars begin study​
Women in Rotary
On 4th May 1987, in a court case between RotaryInternational & the Rotary Club of Duarte, California, USA, the US Supreme Court ruled that RI could not exclude women from membership of Rotary based on their gender.
​
In July 1987, Sylvia Whitlock was sworn in as the first female President of a Rotary Club in the world.
​
The US Supreme Court's decision in 1987 opened membership in Rotary to women in the United Stated of America.
​
In 1989, the Council of Legislation voted to eliminate the requirement that Rotary Club membership be limited to men, thus permitting Rotary Clubs worldwide to admit women.
​
The Rotarian Magazine – May 2008