Rotary Club of KIPPA-RING NORTH LAKES
Rotary Club No. 17806 Chartered 1977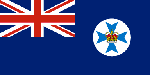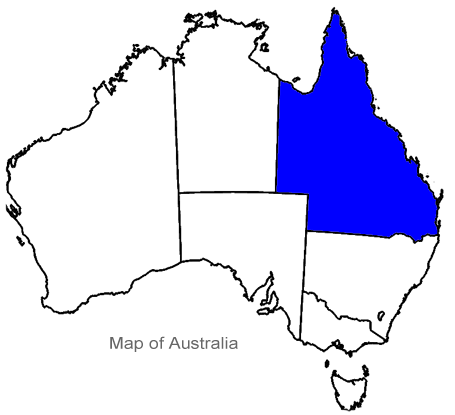 Rotary KIPPA-RING NORTH LAKES
MEETS on WEDNESDAY EVENING
from 6.15 p.m.
at the BEST WESTERN PLUS
NORTH LAKES HOTEL
22 Lakefield Drive
NORTH LAKES QLD 4509
AUSTRALIA
Email: rckipparing@gmail.com
Contact: Ossama El-Saadi
Mob: 0414 353 238
​
The following projects are samples of the Community Service projects supported by
THE ROTARY CLUB OF KIPPA RING-NORTH LAKES



​Peninsula Animal Aid is an animal refuge taking in rescued dogs and cats to our shelter and foster care homes in and around the Redcliffe peninsula, north of Brisbane, Queensland, Australia. Our animals come in as strays or from council pounds, some are surrendered or abandoned and others are saved from cruel living conditions. These animals are often abused and neglected. We aim to re-home these animals into permanent new homes with wonderful, kind, loving families.
Peninsula Animal Aid is a non-profit charity established in 1971. We are operated and run by unpaid volunteers. PAA membership is increasing steadily each year and we have many dedicated volunteers donating their time and services.
​​JETTY2JETTY Moreton Bay Road Runners annually presents the Jetty 2 Jetty Fun Run during July. Race distances include the half marathon, 10km, 5km & 3km race, all following the scenic Redcliffe Peninsula from Woody Point, Redcliffe.
Jetty 2 Jetty Fun Run is Queensland's longest running Fun Run. Runners & walkers of all abilities are invited to join in the fun. All proceeds will be donated to the Endeavour Foundation, PCYC and Chameleon House. Our Club Members volunteer their time to act as race Course Marshalls.
CHAMELEON HOUSE
Chameleon Housing provides crisis accommodation for 15 to 17 year olds who are homeless or at risk of becoming homeless. Referrals may be made to other agencies depending on individual client needs and assessment case planning. Our Club supports this worthwhile organisation.. by supporting the fundraising Art Auctions, Trivia Night, funding office renovations and providing specialist logistical assistance for their Youth Community & Homelessness Annual Conference.
CHRISTMAS TRAILER RAFFLE
Our annual Christmas trailer raffle is our largest fund-raiser .It features an extremely well-constructed box trailer built by the students at Grace Lutheran College. Our Rotary Team fill it up with heaps of goodies.. and we simply raffle it off! Many weeks are spent at various strategic locations to ensure maximum exposure.. and many, many volunteers generously avail themselves of their valuable time to sell the tickets.

​
Kim Greer (1989) ... now Kim Olsen 2019
Woody Point Special School gets a facelift!
Over 200 metres of turf laid.. 100 metres of fencing relocated after digging new fence posts.. 40 Tonnes of concrete broken up and dumped.. tonnes of topsoil spread, sand-pit relocated.. slip..slop..slap..slap.. slap to overcome the intolerable mozzies… the Team have done a fantastic job over a couple week period.. Cannot wait to see the looks on the unsuspecting kids' (and some teachers') faces when they return from holidays JSincere thanks to Ashley Broad, John Lloyd for being the prime movers behind this project, with able assistance from Bernard van den Bergen for his marvellous skills in obtaining the Rotary Grant and huge Thank You to all others who assisted.. Mitch Broad, Sue Broad, Doug Morris, Bruce Hartshorn.. And what about the mighty efforts of Grace helper Noel Stiller who worked tirelessly utilising his landscaping/machine-operating skills. Thanks also to Councillor Koliana Winchester who ensured the dumping fees were waived.
A very special project... for a very special bunch of people..
Woody Point Special School gets a facelift!
HERCULES ROAD STATE SCHOOL CHAPLAINCY PROGRAM
During 2017, a special need was identified by Club Members Ashley Broad and Laura van Zyl that a Chaplaincy service was urgently required at this school but funding was not available and school management were reluctant to financially pursue. Our Club instigated meetings with their new Principal and organised regular fundraising activities which during 2018 resulted in them obtaining $40,000 to procure the services of Nathan Grady who does similar work at Scarborough State School. Nathan has done absolute wonders sincd commencing his tenure.
​
So, Just what does a Chaplain brings to their school community? To us, they are the unbiased, kind and always-caring figure who lands in our school each week, ready to scope out where they are needed and jump in to whatever is required. They can be the one who takes the out-of-school-hours phone call – or one in the middle of an already hectic day in another school – to be thrown headlong into an emergent situation that no one saw coming and everyone needs a hand to deal with. They are the fun one; the one who has the great ideas for activities that can be run. They can be the listening ear for all, from the child 'who has told no one else', the teacher who is trying hard to be everything to everyone, or the principal who needs to 'unload'. They never judge, they guide, and above all they seem to understand and identify what can be done to help. The school community claims that they can never see enough of their chaplain. Monetary constraints dictate otherwise. Thinking back to a time before school chaplaincy, we know that a school community with them, is stronger, more resilient, more merciful, more tolerant, and far, far more supportive of each other. So how do we put a figure on what they bring? We simply can not possibly do so.
​
Our Rotary Club takes absolute pride in knowing that we have contributed to making a difference to the Hercules Road State School community by our involvement in their Chappy program.
​