Rotary Club of KIPPA-RING NORTH LAKES
Rotary Club No. 17806 Chartered 1977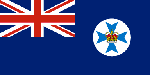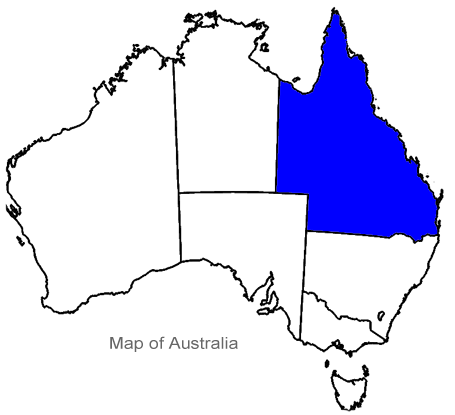 Rotary KIPPA-RING NORTH LAKES
MEETS on WEDNESDAY EVENING
from 6.15 p.m.
at the BEST WESTERN PLUS
NORTH LAKES HOTEL
22 Lakefield Drive
NORTH LAKES QLD 4509
AUSTRALIA
Email: rckipparing@gmail.com
Contact: Ossama El-Saadi
Mob: 0414 353 238
Doug Morris - 20 years of Rotary Service
Doug was born in Rockhampton in 1946. As most would be aware, he was raised up in an Orphanage and spent the first sixteen years of his life at Neerkol. Doug doesn't want his life known as a sad story, it has been a journey with ups and downs, miraculously; Doug survived. It is the measure of the man, who is always willing to help others without the slightest hesitation.
Doug met his Mother when he was 51 and found a sister and a brother. He is so grateful for having these people in his life and belonging to a family. Doug has two loving, handsome sons, Stephen and Christopher who he is extremely proud of, as does Gina. He also has a beautiful loving, daughter, Katrina, whom (according to Gina) Doug found under a cabbage leaf.
Doug has two gorgeous daughters; daughter-in-law Helen; and Angie daughter in 'Law' in training!! The crowning Glory............ Felicity; Doug and Gina's granddaughter who has just turned One.
Doug and Gina are indeed blessed that they have a strong healthy relationship, which does not always happen in a melded family. Not forgetting Gina's Mum Mary, who Doug is always willing to assist and loves her dearly. Doug and Gina feel very fortunate as they have very dear friends with whom they share a special love and friendship.
After starting work in January 1962 at the Commonwealth bank in Rockhampton Doug joined Senior Sea Scouts in April 1962 where his then Scout Leader was a great mentor. Transferred to Biloela in July 1963 he joined the newly re-established Scout group there as an assistant leader. Doug became very involved in the Biloela YCW club (Young Christian Workers). Upon transfer by the bank to Redcliffe in August 1964 Doug helped set up a YCW group there where the weekly attendance at meetings averaged around 85 members. As president of that youth group for two years Doug was involved in the planning and raising of finance (by debentures) of the new Church there (now the Redcliffe Museum.)
Still a very active Scout Leader Doug was at Clontarf Scouts where Lindsay Meyers joined as a new Leader. Both Lindsay and Harry Bird were highly respected by Doug and some years later joined Harry's firm to train as a watchmaker. In 1966 the bank then transferred Doug to Ayr where he was promoted from head teller of eight at Redcliffe to the trading bank Examiner. Doug continued his leadership role in the scouts and in the YCW movement where he organised the first walkathon in the North, which raised over $1500.00, which was no mean feat for the then Ayr branch of the Queensland Subnormal Children's Association. After a year Doug resigned from the bank and was employed by Bushell's Tea in Fortitude Valley.
Doug attended the 1967-68 Scout Jamboree at Jindalee when he was the youngest appointed Scout Troop leader of 48 persons. Fortunately for Doug, Lindsay Meyers was his guide and mentor in the camp right beside him. Doug transferred to the older scouts and remained an active leader until he left the movement in 2005. Doug's forty-six years of Service to Scouting was recognised by the Medal of Merit Award presented by the Governor of Queensland.
At one stage during the early to mid eighties with six very capable and active leaders, the Oyster Point Venturer Unit was the second largest in Australia with its main attractions being the wide variety of outdoor activities, (which included white water canoeing, rock climbing, abseiling, hiking, camping and pioneering construction and its challenging civic and citizenship program). The Oyster Point Venturer Unit played a major and very controversial public role in saving the Kangaroo Point Cliffs from private development in 1992. With a quiet sense of achievement Doug enjoys watching the huge number of people enjoying the various park facilities on the Brisbane River. Members of his group achieved many 'Queen's Scout Awards'. Doug was instrumental in the establishment of the Venturer Award Scheme used in the 1972 Third Australian Venture and which is still the basis of the award scheme today.
With Doug's interest in ropes and pulleys and knots he served for many years as a tutor to leaders and as a member of the Scout Association's significant risk panel. Doug lives by the Scout Motto. !!!! Doug also says with great glee, that he cannot think of an activity in life that is not enhanced by rope!!!! In the late sixties and early seventies Doug was an active member of the Redcliffe Apex Club.
Doug worked for Harry Bird for around ten years; then managed Richardson's Jewelers for another ten years. In 1985 (April Fool's Day) he purchased Richardson's store in Redcliffe where he was very active in promoting Redcliffe by the Sea festivities. After Harry Bird's death in 1995 Doug resigned as President of both Redcliffe City Heart Chamber of Commerce and as a member of the Redcliffe Mall Management committee.
As president of the De La Salle and Frawley College Parents and Friends Association, Doug served on the De La Salle financial committee of review. The committee decided the amalgamation of all seven Catholic Colleges and schools in Redcliffe (to be renamed Southern Cross Catholic College with four campuses and over 2200 students at the time) was the best way forward both for the students and the financial viability of Catholic Education in the area.
Upon Harry Bird's sudden death in June 1995 Doug purchased Harry's Kippa Ring Store on Black Friday October 13th. Doug joined the local traders association and became an active member of the Showcase Jewelers Brisbane Zone committee. Doug is a Commissioner for Declarations, a design Jeweler, a watchmaker, a registered valuator and a Diamond Grader. Sponsored by Ken Peters and Lindsay Meyers, Doug was inducted into the Kippa Ring Rotary Club in 1995. The rest is History!!!!
Doug's poetry evolved from his adversities in life, his vivid imagination, and his undeniable ability to look at beauty, which is his artistic side. Doug plans for the future is, to publish his poetry, enjoy family life, and health permitting, to be a friend of Rotary.
Doug .. You are truly deserving to have a celebratory night of recognition for your dedication to community service.
Doug .. on behalf of the R.C. of Kippa Ring-North Lakes members I would like to present you with the 'Rotary Community Service Award'.
Presented and narrated by Bernard van den Bergen 09/11/16