Rotary Club of KIPPA-RING NORTH LAKES
Rotary Club No. 17806 Chartered 1977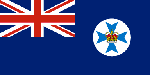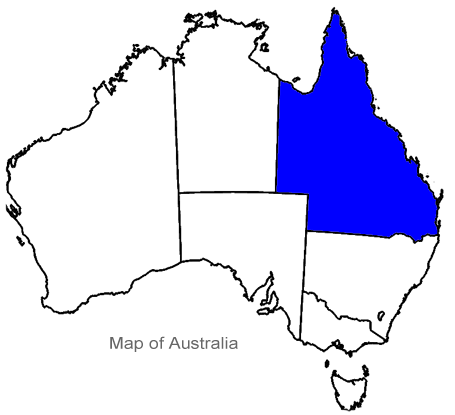 Rotary KIPPA-RING NORTH LAKES
MEETS on WEDNESDAY EVENING
from 6.15 p.m.
at the BEST WESTERN PLUS
NORTH LAKES HOTEL
22 Lakefield Drive
NORTH LAKES QLD 4509
AUSTRALIA
Email: rckipparing@gmail.com
Contact: Ossama El-Saadi
Mob: 0414 353 238
Rotary is an organization of business and professional persons united worldwide who provide humanitarian service, encourage high ethical standards in all vocations and help build goodwill and peace in the world.

Some 1.22 million people from 35,800
clubs within over 530 Districts in over
220 countries (21 in Australia) carry out service projects in their local communities and abroad to address such critical issues as poverty, hunger, health, illiteracy and environmental concerns.

As a Rotarian, you will be warmly welcomed should you visit any of these clubs. Our Club regularly welcomes visitors from around the world.
AVENUES OF SERVICE

Based on the Object of Rotary - "Service Above Self".

* The 5 AVENUES OF SERVICE are Rotary's philosophical cornerstone and the foundation which all Club activities are based:
​
* CLUB SERVICE: focusses on strengthening Fellowship and ensuring the effective functioning of the Club.

* VOCATIONAL SERVICE : encourages Rotarians to serve others through their vocations and to practice high ethical standards.

* COMMUNITY SERVICE: covers the projects and activities the Club undertakes to improve life within its community.

* INTERNATIONAL SERVICE: encompasses actions taken to expand Rotary's humanitarian reach across the globe and to generate world understanding and peace.

* YOUTH SERVICE: recognises the positive change
implemented by youth and young adults through leadership development activities.
KIPPA RING - Situated on the beautiful Redcliffe Peninsula .. just 30 minutes north of Queensland's capital city of Brisbane (Australia's 3rd largest city). A true peninsula, Redcliffe has a total of 37 square kilometres and is surround by water on three sides. Redcliffe was named for the distinctive red cliff faces in the region ( as named by Matthew Flinders in 1799).

Redcliffe was Queensland's first settlement city. Prior to the Europeans settling here in 1824, the area was inhabited by the Aborigines. This was followed in 1824 by the settlement of Redcliffe by the early Europeans. As Redcliffe was situated on the edge of Moreton Bay it was considered to be the best location for a new northern penal settlement.
In 1825 a decision was made to relocate the settlement to the banks of the Brisbane River; and as a result Redcliffe was deserted and remained this way until the 1860s at which time the area was declared an agricultural reserve.

The delightful holiday centre of Redcliffe has so much to offer visitors who wish to escape the stress of modern living with 22 kilometres of soft sandy beaches, spectacular views across Moreton Bay from the Hornibrook Highway and mouth watering seafood restaurants. From Morgans Seafood at the Scarborough Boat Harbour in the North, Settlement Cove Lagoon in the heart of Redcliffe down to Woody Point to the South, the Redcliffe region is the place to enjoy the sun, surf and sand as well as taking advantage of the buzzing cafe and restaurant scene.​

There are so many activities to enjoy from historic walks to Settlement Cove Lagoon, cycling along the 35 kilometres of scenic bikeways and exploring the pristine wetlands. The unique wilderness of Moreton Island is easily accessible for day visits and camping.
Redcliffe has blossomed into a festive city, ideal for families. The Seafood Festival, Kite Fest and First Settlement Festival and Festival of Sails, are just some of the local celebrations. You should also check out the Bee Gees Way!
​
An extension of Brisbane's suburban railway network from Petrie to Kippa Ring ( through the North Lakes region ) was opened in early 2016.
North Lakes is an outer suburb situated just 25 kilometres north of Brisbane, Queensland, Australia, located within the Moreton Bay Region. The community is mostly made up of newly developed housing around the North Lakes Golf Course. The area was named Mango Hill on 1 September 1980, after the mango trees lining Anzac Avenue as it passes through the area.
North Lakes was officially named a suburb, gazetted by the Department of Natural Resources, Mines and Water in February 2006.
The origin of the suburb name is from the name given to the estate development which was designed by developers Stockland, and will eventually house 25,000 people.
North Lakes is alive and active with a range of amenities and features that bring the community together. Our neighbourhood includes an abundance of parklands, schools and shops. There are also many new facilities in the area, including the North Lakes Community Centre, Pathways Library, Interchange, industrial estate, and Westfield Shopping Centre.
North Lakes Business Park started construction in 2007 and will ultimately create 5,000 jobs, cover 55 hectares and cost $130 million.
The rail line from Petrie to Kippa Ring was completed late 2016... whereby North Lakes is now serviced by two city bound train stations (Mango Hill and Mango Hill East).